Bespoke Chateau Wedding Packages in France
---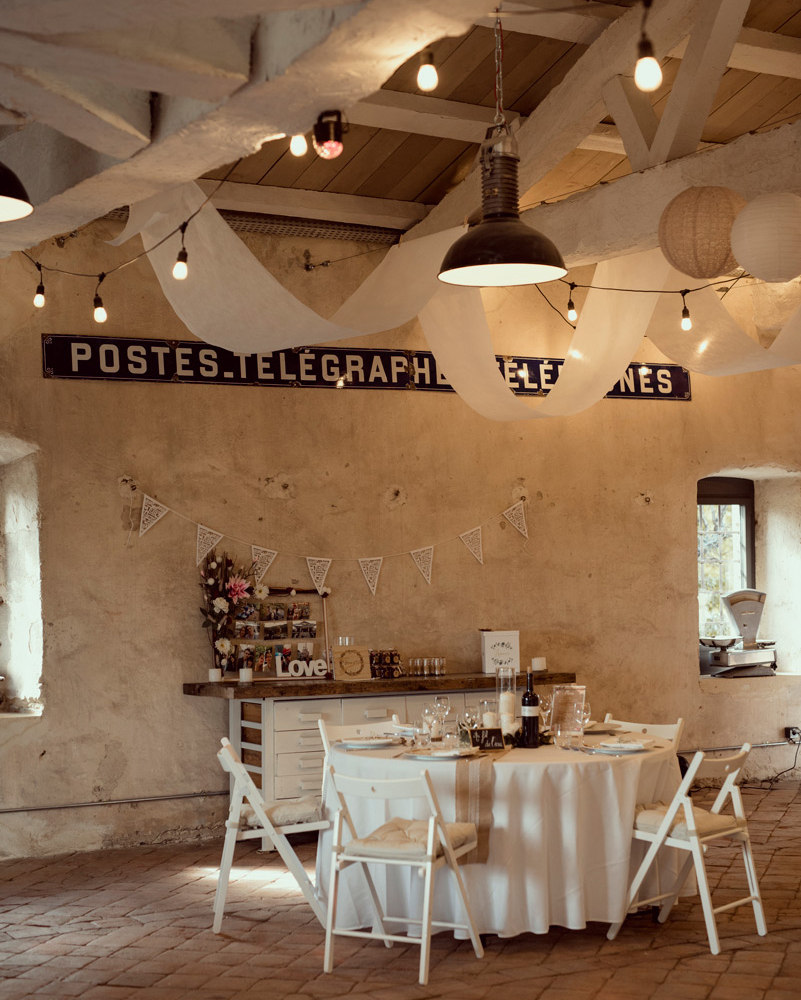 Make Chateau de Bois Rigaud exclusively yours by hosting your very own bespoke wedding and celebration within our iconic property, located in the heart of beautiful France, less than 2 hours away from Lyon.
Chateau de Bois Rigaud is in the idyllic rural setting of the central Auvergne region. It is in close proximity to all regional routes, the A75 motorway and Clermont-Ferrand airport is just 45 minutes drive away.
The Chateau proudly offers 8 individually decorated suites and rooms, all perfectly complemented by a private villa, an acre of gardens and an award-winning five-star hospitality and service.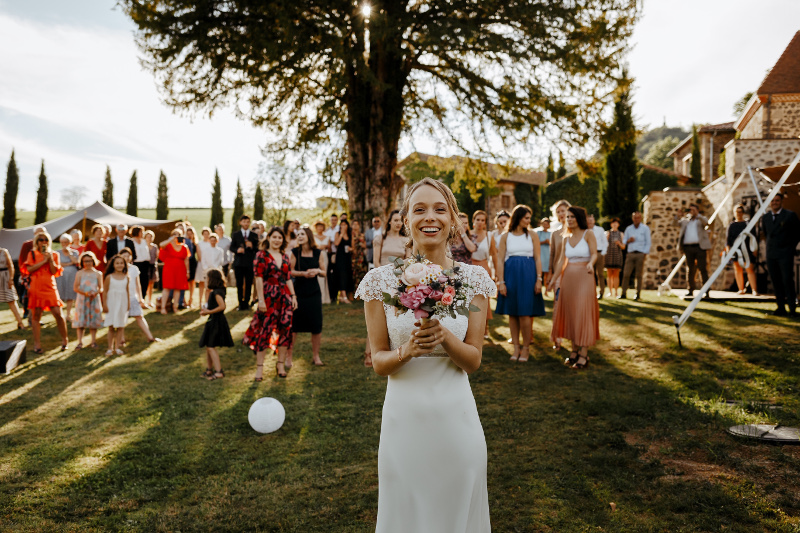 The Chateau de Bois Rigaud offers spectacular spaces for ceremonies and wedding celebratory gatherings, including two unique ballrooms and wedding marquees.
The Château de Bois Rigaud's enduring glamour offers the ideal backdrop for a couple's photo shoot.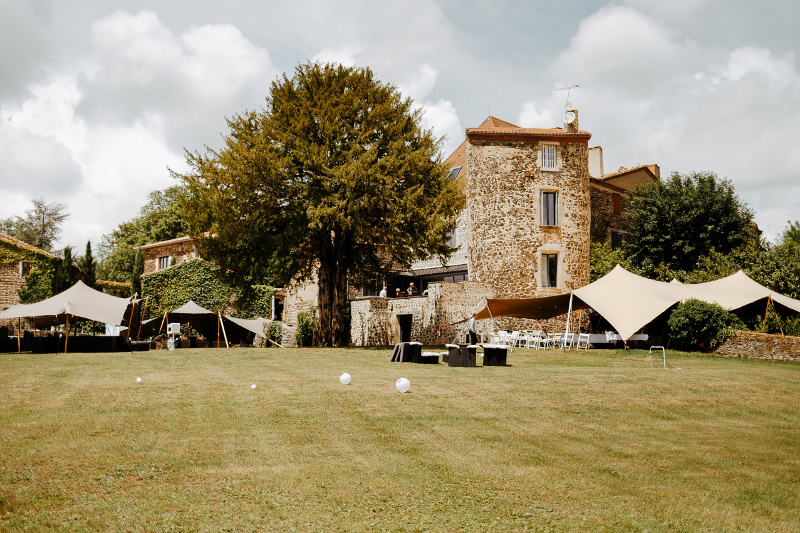 Many couples choose to organise their wedding party under our beautiful marquees because they want to combine the natural beauty of an outdoor setting with the comfort of a luxury indoor venue.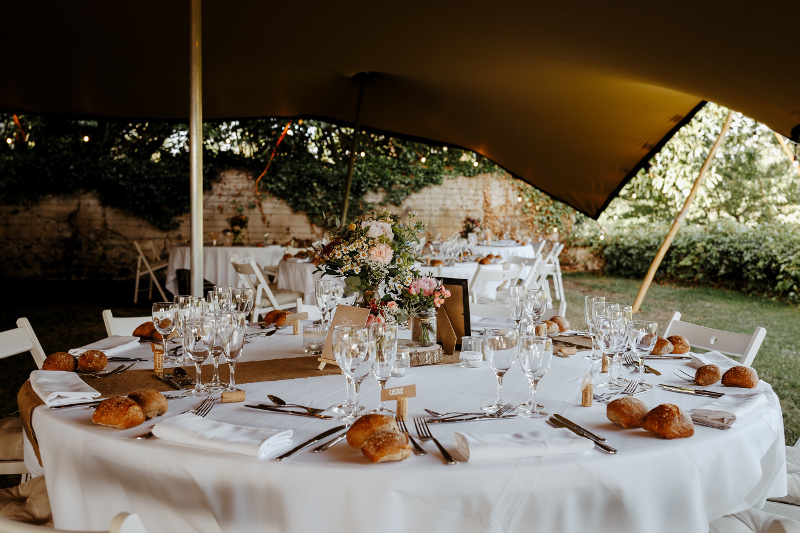 Hire our French rustic barn for an incredible wedding
---
Our two indoor ballrooms provide an intimate space for dinner for up to 120 guests and can be followed by dancing in the stunning reception hall.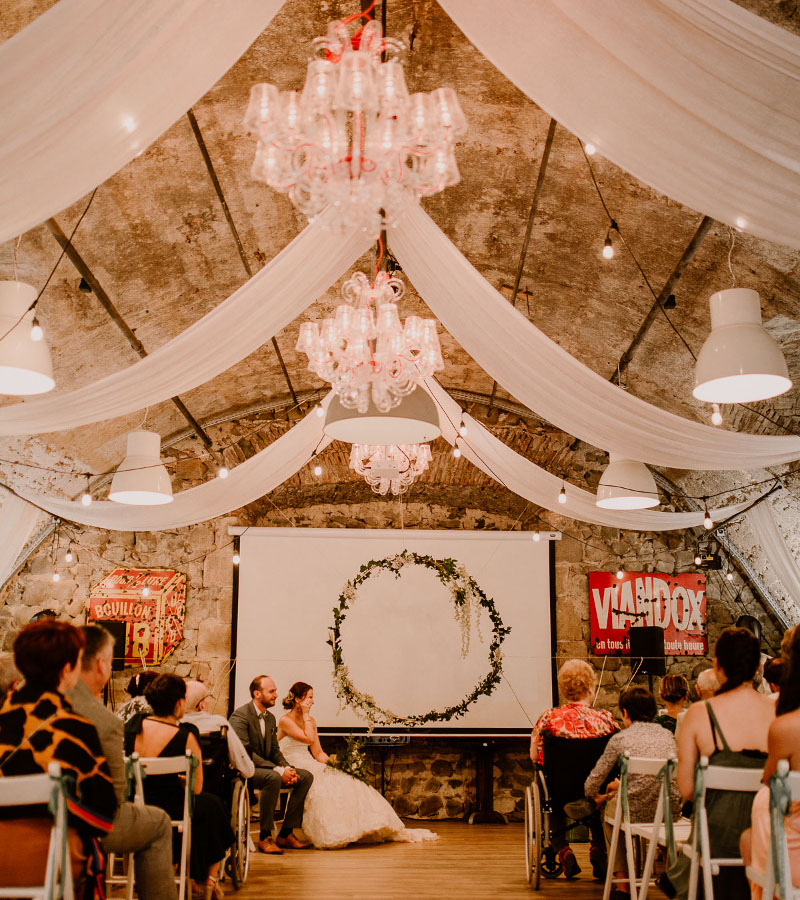 After a drinks reception, our rustic barn transforms into an elegant indoor venue that makes a memorable setting for any dinner, party or reception.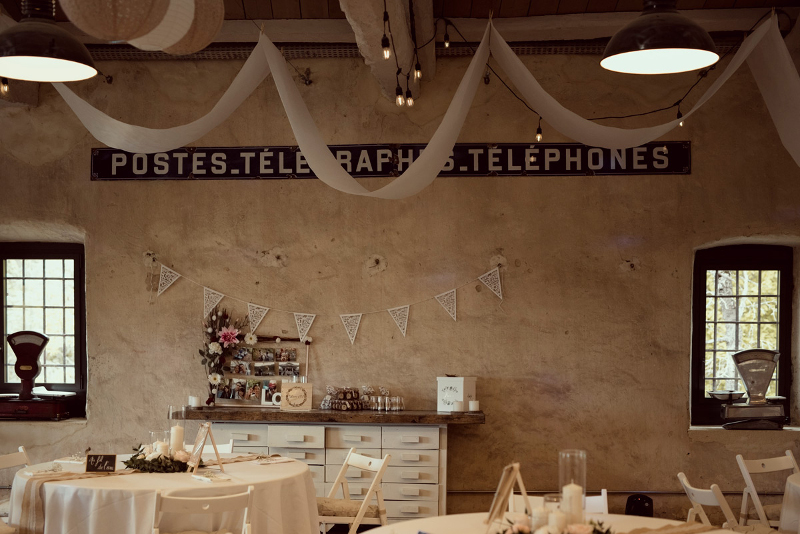 Our enchanting countryside French chateau is a space for escaping the everyday, for celebrating the extraordinary, and for watching the magic unfold.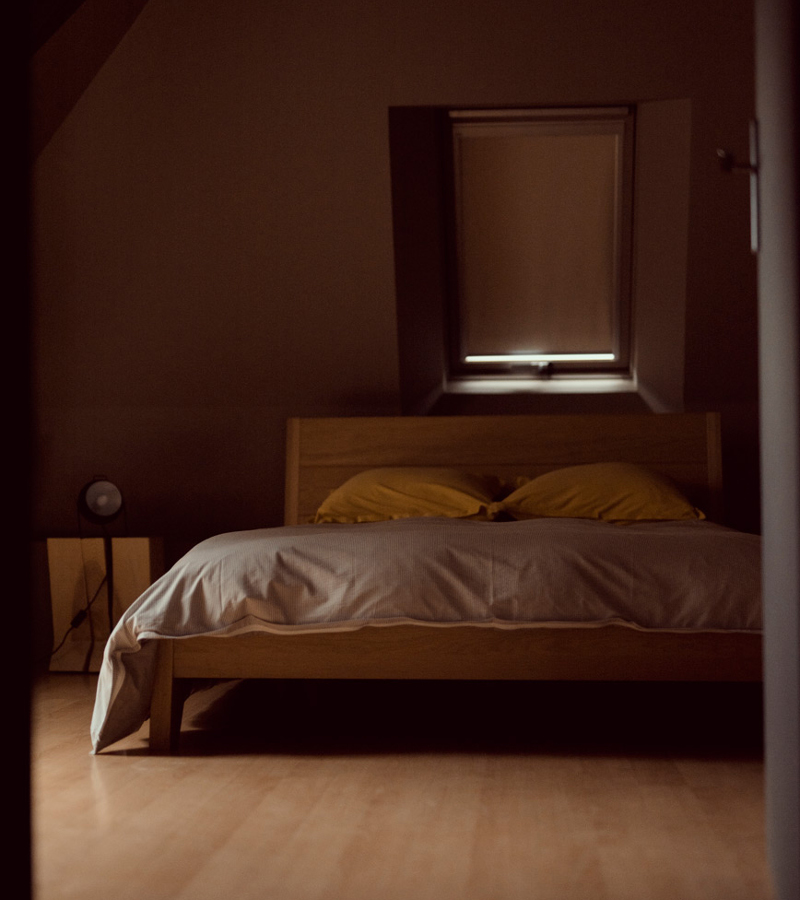 This noble, stone-built French chateau spreads over three floors and offers over 450 square meters of living space.
Our 8 suites have been lovingly restored to the highest standard. Each bedroom has its own unique character, brimming with high quality period furniture and fittings, modernised bathroom facilities and wifi.
Accomodating up to 22 people, the Chateau de Bois Rigaud includes 8 bedrooms and a small separate villa.
We are also lucky enough to have a lot of great accommodation providers in the area for guests who want to stay nearby.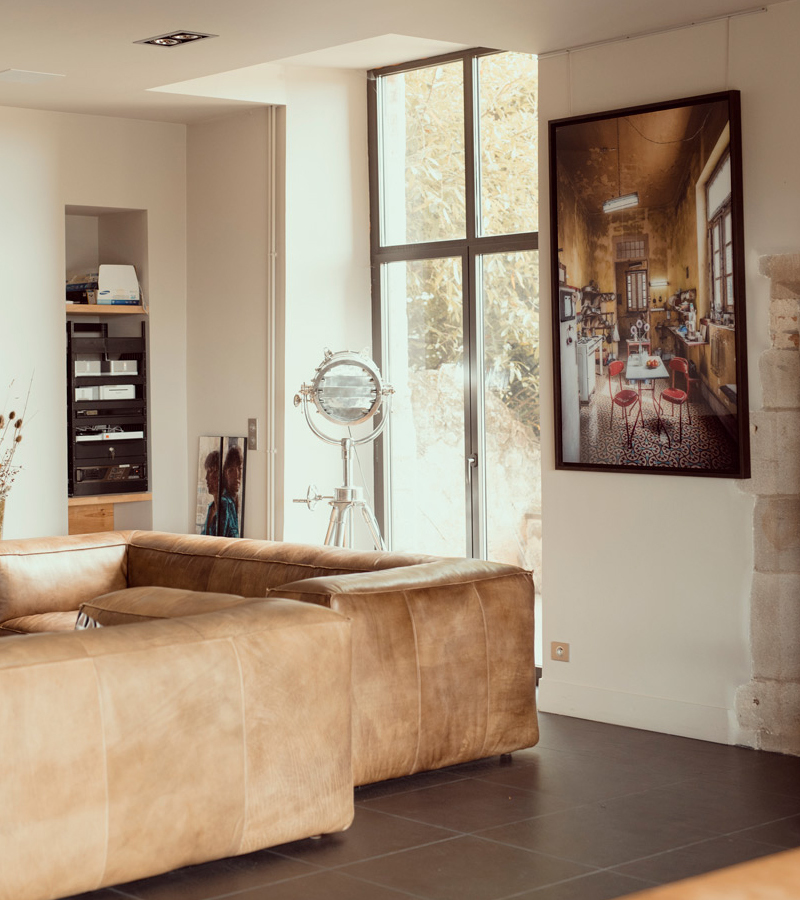 Guests can rest and relax by the pool or the jacuzzi of the Chateau.
By day and by night, they will enjoy spectacular views over the surrounding hills.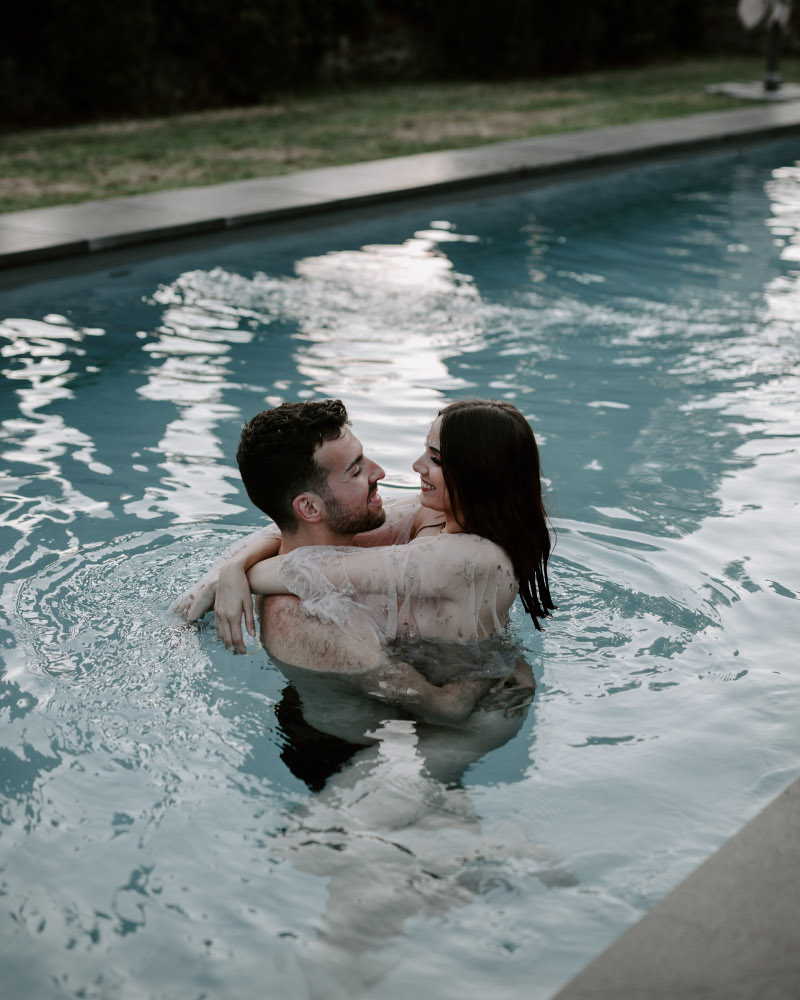 With a reputation as some of the most beautiful wedding venues in Auvergne-Rhône-Alpes, you'll definitely want to consider us for your big day. We would love to show you the château and discuss your ideas about your wedding.
Please do not hesitate to ask if you would like us to introduce you to our trusted caterers, DJs, photographers and other providers.
Our knowledgeable Events Team, alongside our skilled front of the house team will be on hand to work with you to create your perfect wedding day.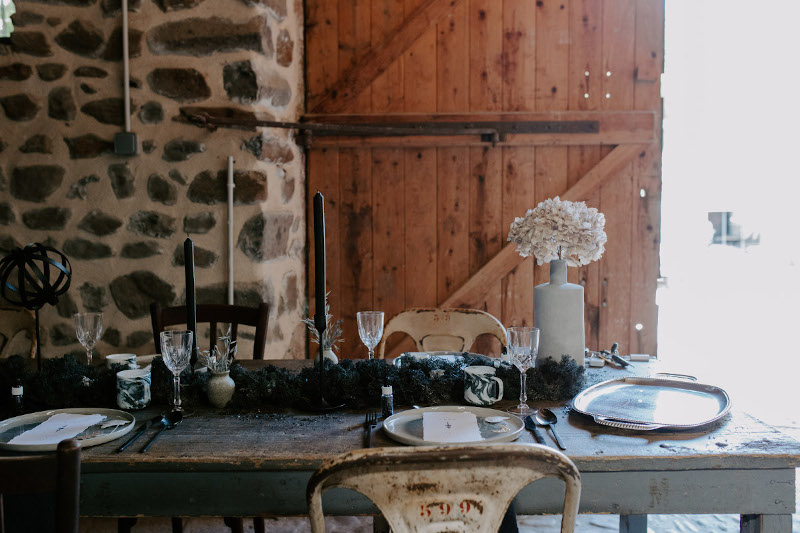 How much does our French chateau wedding cost?
---
At Chateau de Bois Rigaud, our chateau wedding packages range from 7000€ to 10000€ depending on many factors such as time of year, the lenght of your stay, the number of suites you hire etc.
For a bespoke quotation and estimation of the cost of your wedding at Chateau de Bois Rigaud, please get in touch with our team by email or over phone.